Originally published in Feburary 2013 for UCLA's Cultural Affairs Commission.
Fresh off scoring a number 1 debut album last month, A$AP Rocky's success seems to have happened overnight. His star studded single "F**kin' Problems" (featuring guest spots from Kendrick Lamar, 2 Chainz, and Drake) introduced Rocky to the masses, but how exactly did this 24 year old rapper from Harlem get his start?
Purple Swag
Back in July 2011, A$AP Rocky dropped what would become the first single off his debut mixtape Live.Love.A$AP. Entitled "Purple Swag", the track introduced listeners to a New York rapper with a decidedly southern sound.
"I'm Texas trill, Texas trill, but in NY we spit it slow"
Produced by Ty Beats, a member of A$AP Rocky's crew the A$AP Mob, the slow-paced instrumental featured vocal samples from Houston rapper Mike Jones, along with screwed and chopped vocals of Rocky himself. This fresh mix of styles combined with the visuals of the video (check it out above) put A$AP Rocky on the radar.
Two months later, Rocky followed up with the video for his next single: "Peso"
"I be that pretty mother f**ker, Harlem's what I'm reppin'"
Showcasing his A$AP Mob and his hometown Harlem in the video, A$AP continued to gain interest and popularity. Buzzing off his singles, A$AP signed a historic $3 million dollar record deal with Sony/RCA in October 2011. The $3 million dollar deal ($1.7m solo contract, $1.3m contract for his company A$AP Worldwide) caught peoples' attention just in time for his debut mixtape "Live.Love.A$ASP".
Live.Love.A$AP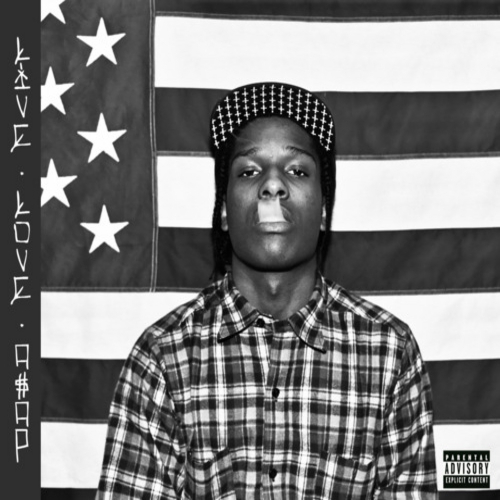 Released digitally on Halloween (download it here), this free mixtape finally gave fans and detractors alike a chance to see more of the artist behind the captivating videos and record breaking deals. Check out a humble Rocky below at the mixtape's listening session.
Club Paradise Tour
Before even releasing his mixtape however, A$AP Rocky had caught the attention of Toronto rapper Drake. After connecting with A$AP's music, Drake invited Rocky to join Kendrick Lamar as the opening acts for his upcoming 2012 "Club Paradise" tour. Check the videos below for Drake's endorsement of A$AP along with some footage of Drake bringing him out at the New York stop of the tour.
"Just the music man, from the new tape to the old stuff… it was clear cut."
As you can see above, the whole A$AP Mob was in attendance. Formed in 2007, the crew is a diverse collection of rappers, music video directors, and record producers. The acronym "A$AP" stands for "Always Strive and Prosper" and proceeds the members' names: A$AP Rocky, A$AP Ty Beats, and A$AP Ferg to name a few. Aside from A$AP Rocky's solo work, A$AP Mob also put out a recent mixtape "Lord$ Never Worry" featuring rapping and production from several members. Check it out here.
Features, Performances, & Singles
Fresh off his mixtape's success, A$AP's hype grew even more thanks to a string a impressive guest spots highlighted below:
"Hands On The Wheel" off ScHoolboy Q's Habits and Contradictions finds A$AP rapping double time over an instrumental featuring a catchy sample of Kid Cudi's "Pursuit of Happiness" as covered by singer/songwriter Lissie. "Street Knock" and "Big Spender" also featured notable guest verses over banging beats that demanded Hip-Hop's attention.
While still on tour, he also dropped his long awaited first single, "Goldie" on April 27th.
"It feel good waking up to money in the bank"
Starting off the track with the familiar chopped and screwed vocals along with the witty fast-paced rhymes A$AP had become known for, the single signaled that Rocky's major label debut was on the way.
Following up his single and opening spot on the Club Paradise tour, Rocky spent the summer performing and building anticipation for his album. He performed at the Pitchfork Music Festival in July, made his Late Night debut on Jimmy Fallon in August, and finally joined Rihanna onstage at the 2012 MTV VMA's (appearance at 2:00) to perform his guest verse on the "Cockiness" remix.
Finally this past October, Rocky dropped his monster single "F*kin Problems".
Featuring tour mates Drake, Kendrick Lamar, and 2 Chainz, the record deviated from Rocky's usual sound. In response to surprised reactions at the guest list and the single's unexpected (and to some fans, very commercial) sound, A$AP commented, "It's like a Club Paradise reunion…that's not an A$AP Rocky, Kendrick Lamar record, but we killed it".
Beyond "F*kin Problems", A$AP also appeared on tracks alongside Big Boi, T.I., and many others this past Fall. A$AP quickly became one of the go-to features in Hip Hop and you can hear why for yourself below:
Long.Live.A$AP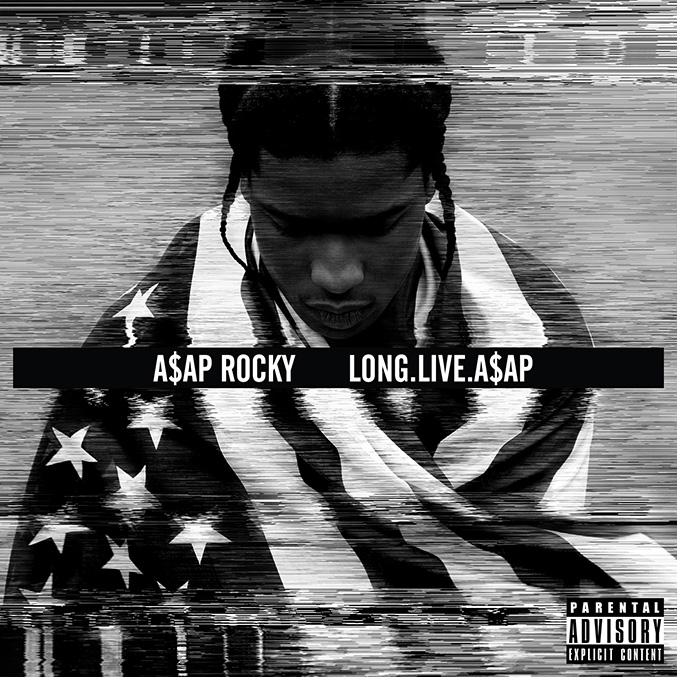 A year and a half after releasing his first single "Purple Swag", A$AP Rocky's debut album "Long.Live.A$AP" charted at number 1 on Billboard despite an album leak 1 month earlier. With an upcoming national tour with Rihanna, A$AP Rocky is here to stay.
Hip Hop Explosion
With that said, you know Cultural Affairs Commission's Hip Hop Congress had to bring A$AP Rocky to UCLA for the 9th annual Hip Hop Appreciation Month. A$AP will be headlining Hip Hop Explosion at the end of this month on February 28 in Ackerman Grand Ballroom. Head over to the official event page for more info (including sign up info), and check out the Skrillex produced "Wild For The Night" to get ready for a wild concert you definitely don't want to miss!