Another year, another list!
If you missed last year's, I discussed 8 of my favorite releases from last year.
This year I'm switching it up and sharing three brief collections:
Three projects worth discussing
Four projects I slept on
My top ten albums of 2019
Let's go!
Three Projects Worth Discussing
Regardless of original release date, these are the three projects I had the most to say about this year.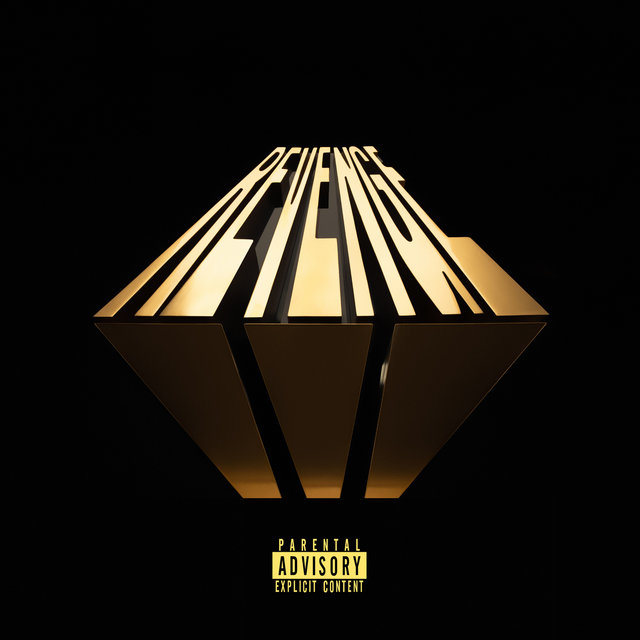 July 5, 2019
2019 had me checking for less albums by my favorite artists than 2018 did. Thankfully halfway through the year J. Cole flipped my listening habits and got me to check out tons of artists from the new generation by releasing "Revenge of the Dreamers III".
J. Cole's tweet on the eve of the album's release perfectly captures this spirit:
"Revenge album dropping 2nite. Know that this album represents community and the unheard unsung artist that fight and bleed daily to be felt. There will be someone you never heard of on this album. Look them up and support them if they resonate with you. A follow goes a long way."
The competitive energy on "Revenge" – created by inviting scores of artists to the recording sessions – is amazing. It brings to mind the energy on Wu Tang Clan's "Enter the 36 Chambers" where each member had to bring their best to get placements on each song.
As a Kendrick Lamar fan, I also can't help but hope T.D.E has more collaboritive efforts on the way. Especially when T.D.E's Reason tweeted "The whole gang in one studio for the next month 👀😳".
Lastly, the sheer number of features and producers on this record inspired me to work on another project, so keep your eye out for that too.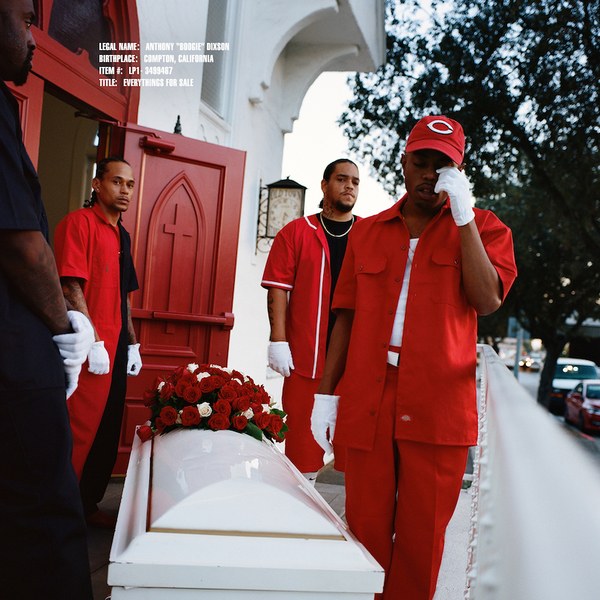 January 25, 2019
Before the Day N Vegas festival in November I had only heard a few things from Boogie, and wow was I sleeping on "Everythings for Sale".
Unfortunately he hardly got to perform his set because the Vegas sun overheated his DJ's laptop. Instead we were treated to him jumping down to the crowd to interact, even letting a few fans freestyle. I became a fan instantly and added his album to my library (as soon as the festival cell service allowed me to). As his set was ending he jokingly told the crowd to blame his DJ. As soon as the crowd started booing he scolded them for taking him seriously. It's hard to capture but his sense of humor about the whole thing was great.
Once the weekend was over and I recovered from three crazy days, I finally listened to the album. Thankfully his music matched the quality of his live show, charisma and all. He's got a unique singing voice and I really appreciate that there's no autotune masking it. It really let's the emotion of "Everythings For Sale" shine through.
Sidenote: At the same festival, T.D.E's Reason brought out Boogie during his set to perform "Self Destruction" (not my footage) so that was a great make-up performance.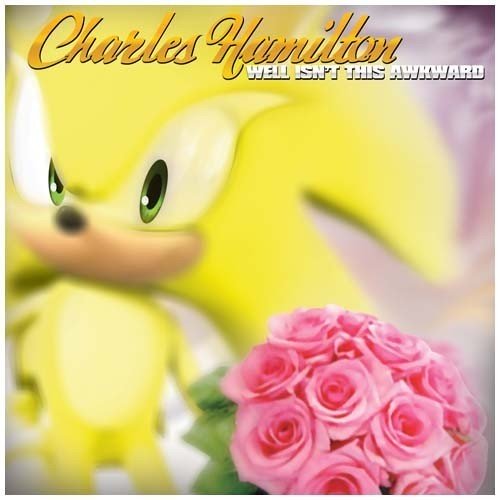 February 12, 2009
No that's not a typo, "Well Isn't This Awkward..." is a mixtape from 2009.
It was just added to streaming services at the end of the year and is a must-listen for anyone who hasn't heard Charles Hamilton.
Back in the blog era Charles Hamilton seemed poised to follow the footsteps of Kanye West as an extremely talented rapper-producer.
Asher Roth notably tried to downplay the comparisons of Asher Roth, B.o.B. and Charles Hamilton to Eminem, Andre 3000, and Kanye West respectively on the fantastic time-capsule "Change Gonna Come". I was always rooting for at least 2 of those comparisons to come true but that's a discussion for another time.
If you already knew about "Well Isn't This Awkward...", let this serve as a heads-up or reminder that it's finally on streaming.
If you haven't heard it, then all you need to know is that it's a concept album built around Charles Hamilton's obsession with Rihanna, who is heavily sampled on the entire mixtape. The sample flips and Charles' dreary pining for Rihanna make for a fascinating listen.
Who knows how long it'll stay on streaming services given that it's entirely sample based. If it's gone by the time you read this, please do yourself a favor and grab it off DatPiff or listen to it on YouTube.
Four Projects I Slept On
I've just got a quick sentence or so on each of these.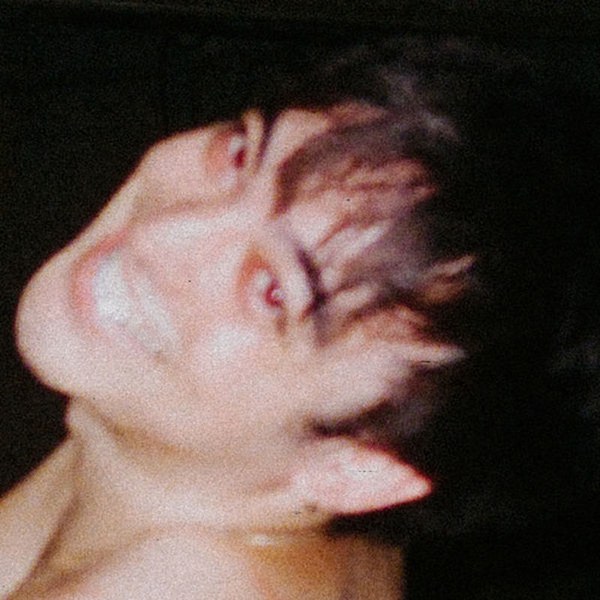 October 26, 2018
Don't let "BALLADS 1" 's album cover throw you off. It is haunting and unexpectedly beautiful; and no your speakers aren't blowing out on the first track.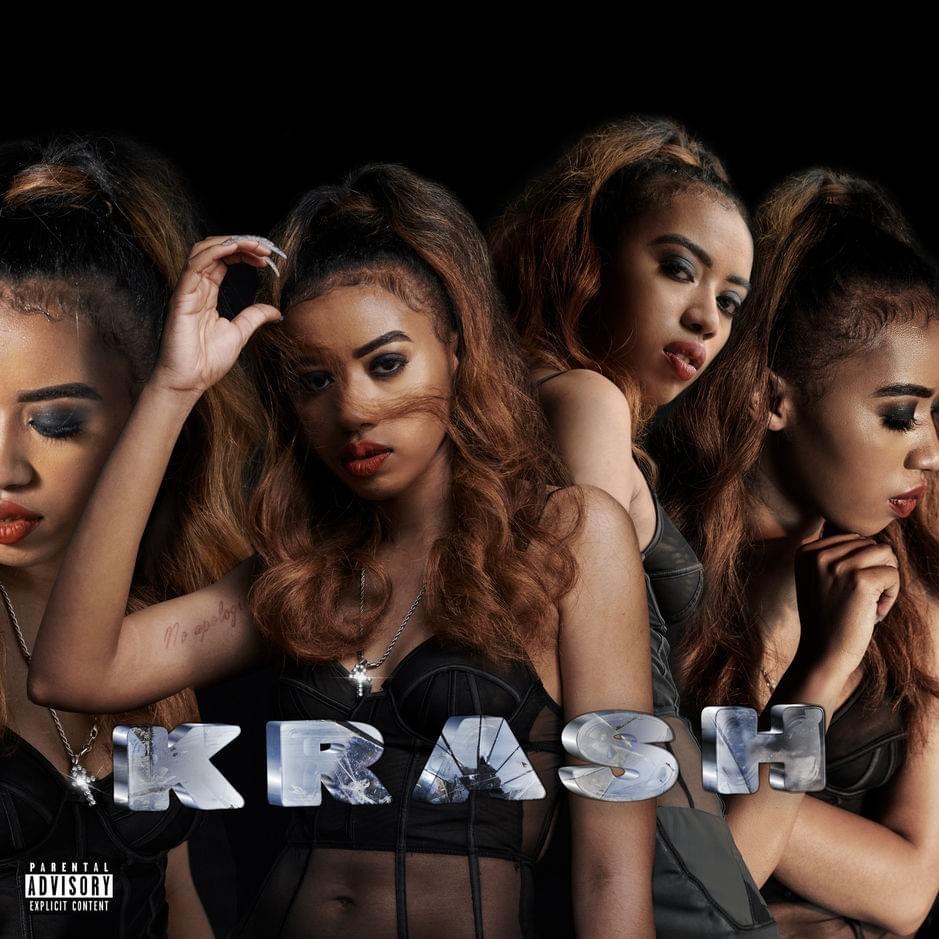 October 19, 2018
Given her past collaborations with Smino, Saba, Mick Jenkins, Isaiah Rashad and more, you're probably already a fan of Jean Deaux even if you don't know it.
"Krash" is such a short project that you should probably check out her 2019 "Empathy" release as well.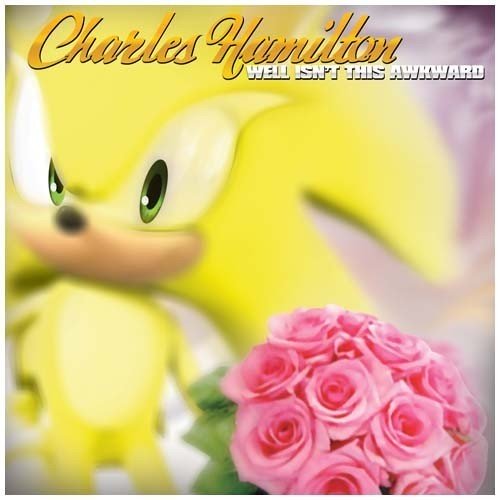 February 12, 2009
I heard "Well Isn't This Awkward..." when it first came out but I only kept a few songs. I'm just dropping it here to really drive home the point that it's really worth a listen.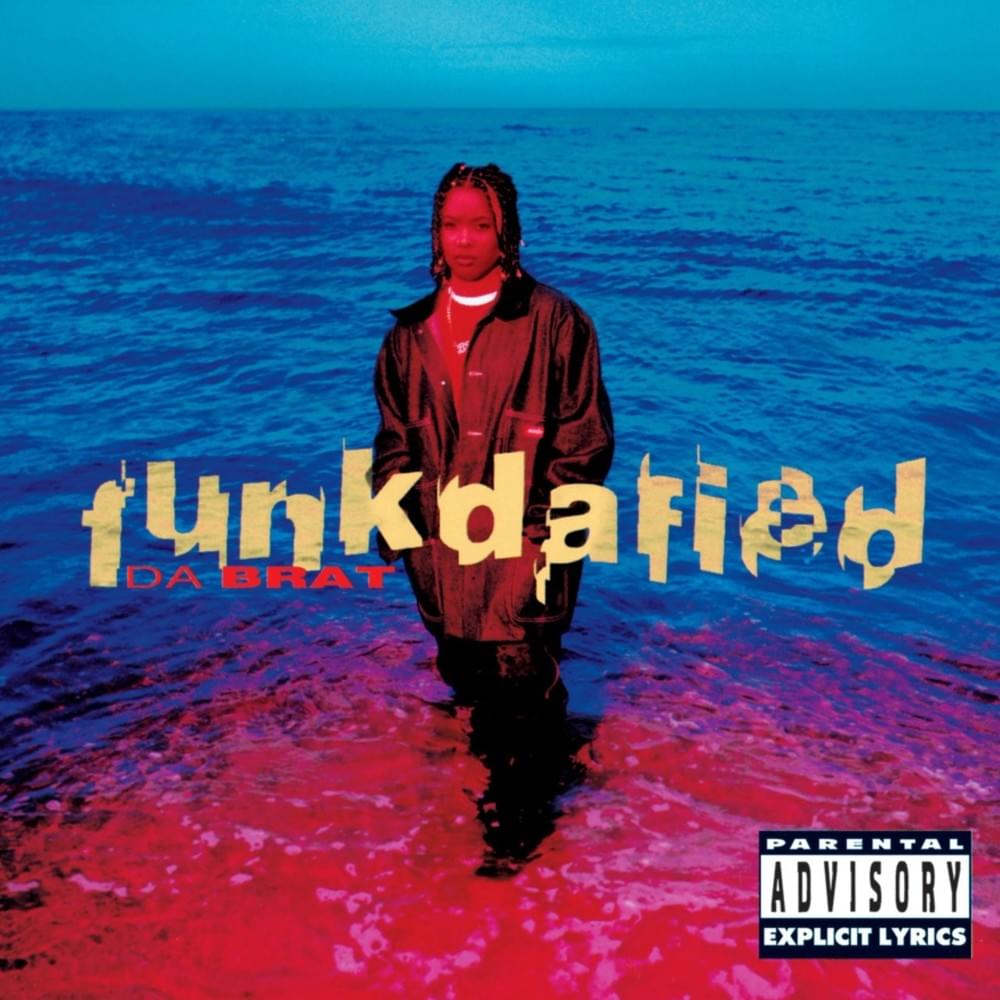 June 28, 1994
I found this after I signed up for a 3 month sub to Vinyl Me Please (to get a fire limited re-release of The Roots' "How I Got Over") and ended up swapping one of my months for Da Brat's classic "Funkdafied".
Her aggressive yet smooth delivery is amazing over banging G-Funk beats. I thought I'd covered my 90's rap education but I was definitely missing this one.
My Top Ten Albums of 2019
At last, you made it to the top 10 list.
These are in the order I heard them, although my friend wanted me to order them by my personal ranking. Also for the eagle eyed who made it this far, there are actually 11 albums here. Maybe I'll successfully cut it down to 10 and rank them on my 2020 list, we'll see.
The Wrap Up
Another year down! Once again thanks for taking the time to get this far and I hope you enjoyed it!